Homemade • Fresh • Healthy
At Valentino's, we believe healthy, convenient, and economical can all go hand in hand.
We believe cardboard boxes are for recycling, not for the freshest, hottest pizza you can eat. There is a difference between pizza that has been driven around town in a cardboard box and one that is taken right out of your oven.
And frozen pizza is never a consideration for the pizza purist!
Valentino's was making and selling Take 'n Bake Pizza in 1982, long before it was popular. Why Take 'n Bake? Because we have always known that fresh is better. Nothing beats homemade dough, homemade sauce and the wonderful aroma of pizza baking in your own oven. Our Take 'n Bake pizza is not ordinary. It is extraordinary. We are like no other. We are Santa Barbara's original Take n' Bake Pizza, serving generations of our community's families.
Take 'n Bake Pizza
Simply the healthiest, freshest, most delicious & beautiful pizza you have ever baked
— in only 12 minutes!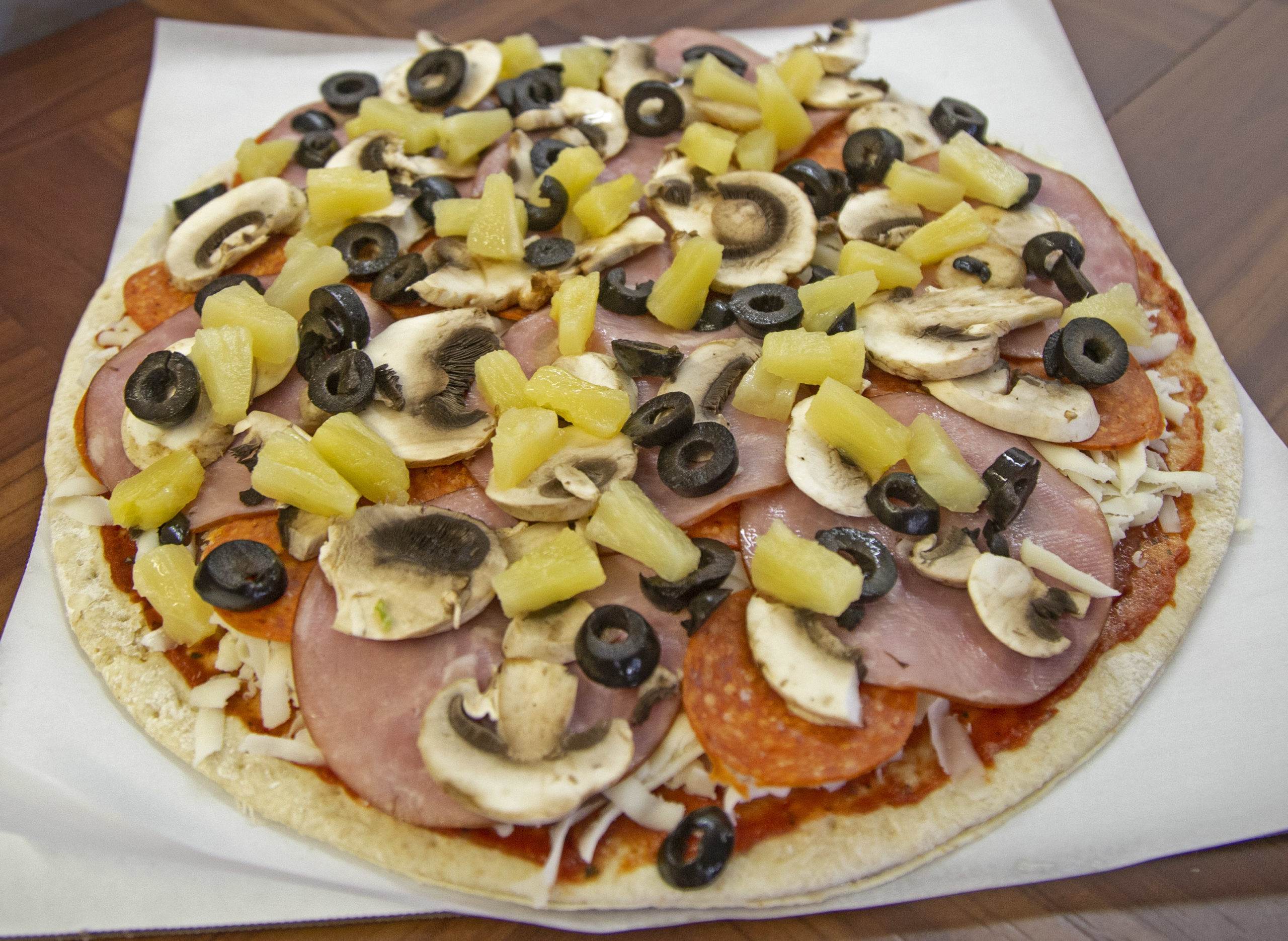 Our menu has more than just Take 'n Bake Pizza!
We have calzones, deep dish & gourmet pizzas, submarine sandwiches, party subs, crisp salads, spicy chicken wings & fragrant garlic bread — but the tradition of using the freshest possible ingredients remains.